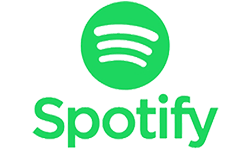 Spotify is a digital music, podcast, and video streaming service that gives you access to millions of songs and other content from artists all over the world.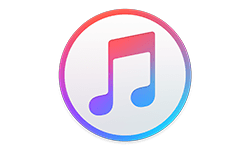 iTunes is a media player, media library, Internet radio broadcaster, mobile device management utility, and the client app for iTunes Store, developed by Apple Inc.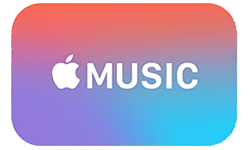 Apple Music is a music and video streaming service developed by Apple Inc. Users select music to stream to their device on-demand, or they can listen to existing, curated playlists. The service also includes the Internet radio station Beats 1, which broadcasts live to over 160 countries 24 hours a day..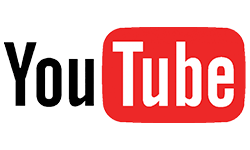 YouTube is a video sharing service where users can watch, like, share, comment and upload their own videos. The video service can be accessed on PCs, laptops, tablets and via mobile phones.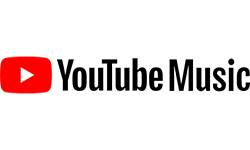 YouTube Music is a music streaming service developed by YouTube; it provides a tailored interface for the service oriented towards music streaming, allowing users to browse through songs and music videos on YouTube based on genres, playlists, and recommendations.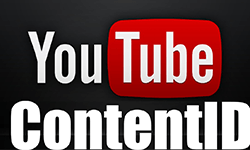 YouTube's Content ID system enables music partners to easily identify and manage their music on YouTube. YouTube scans uploaded videos against a database of music that you've submitted. When content in a user-uploaded video matches a work that you own, you get to decide whether to monetize the video, block it, or track it.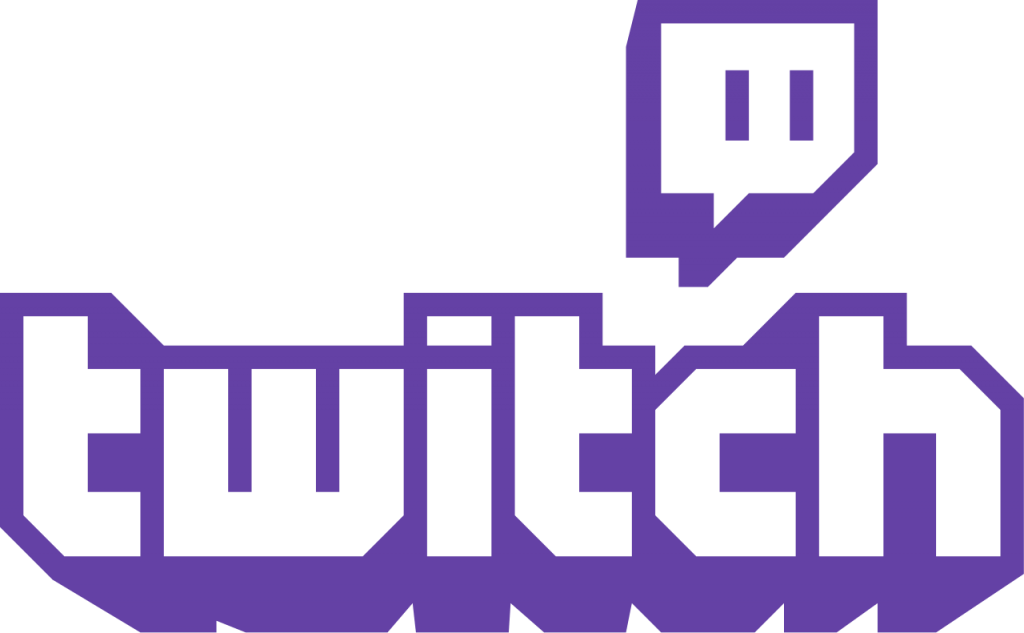 Twitch is an American video live streaming service that focuses on video game live streaming, including broadcasts of esports competitions. In addition, it offers music broadcasts, creative content, and more recently, "in real life" streams.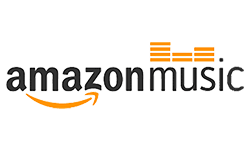 Amazon Music Unlimited is a premium music subscription service featuring over millions of songs, thousands of Playlists hand-curated by Amazon's music experts, and personalized Stations. New songs/albums are typically added to Amazon Music Unlimited on the day they're released.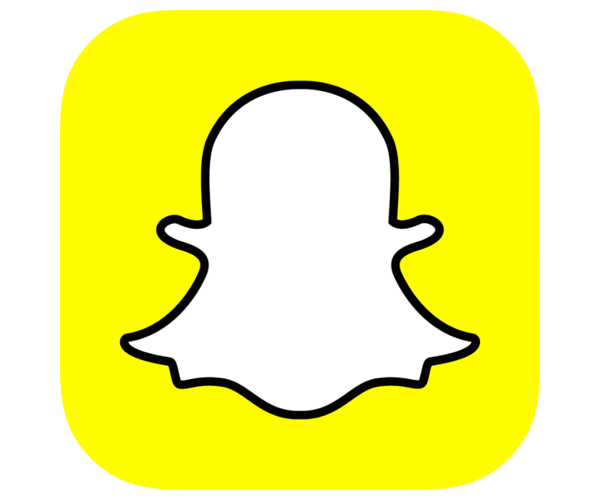 Music can be added to Snaps either in pre or post-capture. There are no limitations on where the music can be shared, either. The clip can be shared to your Snapchat Story or directly to friends – the choice is yours. The Snapchat music catalog will offer "millions" of tracks at launch, thanks to its music industry partners.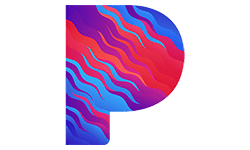 Pandora is a leading music and podcast discovery platform, providing a highly-personalized listening experience to approximately 70 million users each month with its proprietary Music Genome Project® and Podcast Genome Project® technology – As the largest streaming music provider in the U.S., with an industry-leading digital audio advertising platform, Pandora connects listeners with the audio entertainment they love.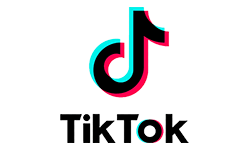 TikTok is the leading destination for short-form mobile video. Their mission is to inspire creativity and bring joy.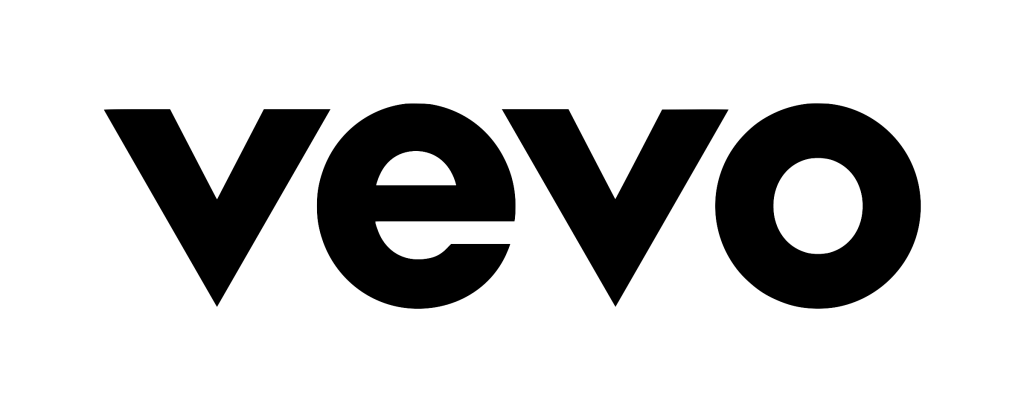 The world's largest all-premium music video provider, offering artists a global platform with enormous scale through its distribution partners. Vevo connects artists with their audience globally via music videos and original content, working directly with them to find unique ways to bring their music to life. Vevo also works with emerging artists, providing them with a platform of global scale and reach, to find and grow their audience.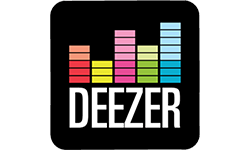 Deezer is a French online music streaming service. It allows users to listen to music content from record labels, including Universal Music Group, Sony Music and Warner Music Group (owned by Deezer's parent company Access Industries) on various devices online or offline.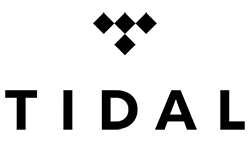 Tidal is a subscription-based music, podcast and video streaming service that combines lossless audio and high-definition music videos with exclusive content and special features on music. Tidal was launched in 2014 by Norwegian public company Aspiro, currently owned by Jay-Z.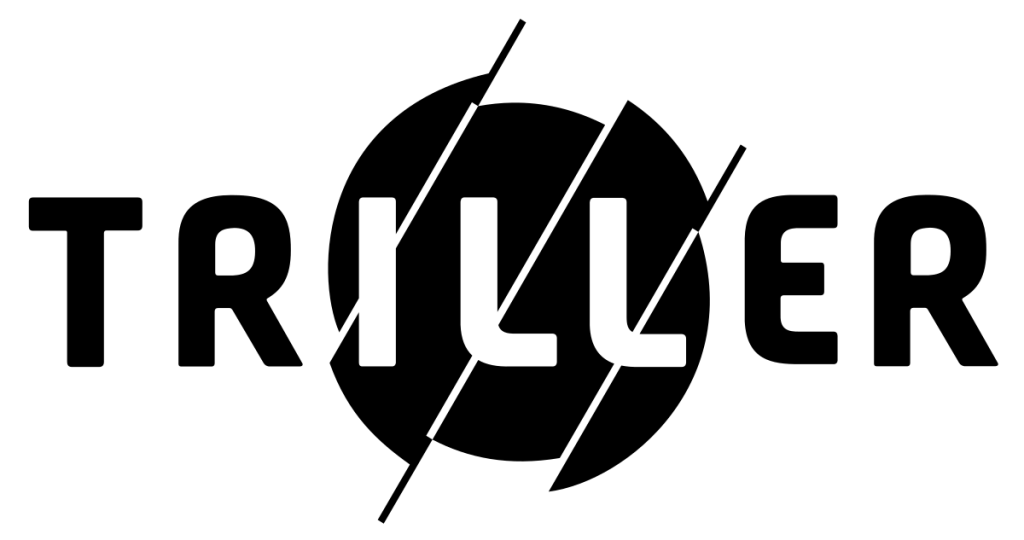 Triller is an American video-sharing social networking service. The service allows users to create and share short-form videos, including videos set to, or automatically synchronized to music using artificial intelligence technology.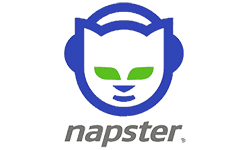 Rhapsody operates the Napster platform in 33 countries with a premium subscription service giving millions of Consumers unlimited ad-free access to music on any device – online or offline. Napster combines the iconic history of one of the most recognizable music brands in the world with the vast experience and technological platform of Rhapsody International Inc., the industry's first subscription streaming service provider.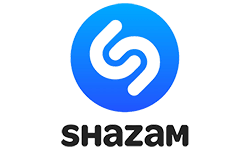 Shazam stores a catalogue of audio fingerprints in a database. The user tags a song for 10 seconds and the application creates an audio fingerprint. Shazam works by analyzing the captured sound and seeking a match based on an acoustic fingerprint in a database of millions of songs.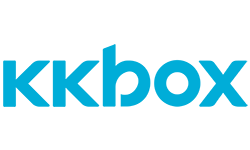 KKBOX, Asia's leading music streaming service, was established in 2005 by a group of Taiwanese software programmers with a shared passion for technology and music. KKBOX features over 50 million legal tracks and is currently available in Taiwan, Hong Kong, Japan, Singapore and Malaysia with over 10 million users.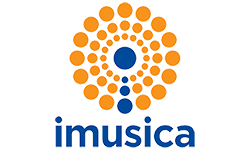 iMusica is the White label plataform of America Movil digital music service and content provider to mobile carriers and manufacturers, content gateways, retailers, massive brands and record labels in Latin America.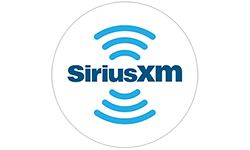 Sirius XM is an American broadcasting company headquartered in Midtown Manhattan, New York City that provides satellite radio and online radio services operating in the United States. It was formed by the 2008 merger of Sirius Satellite Radio and XM Satellite Radio, merging them into SiriusXM Radio.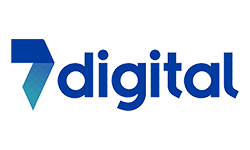 Managed by music lovers for music lovers, 7digital stores offer a simple-to-use download service with highly developed features to elevate the user experience. 7digital's music services are available globally and optimized for Europe and North America with dedicated stores in 20 countries.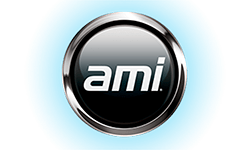 AMI Entertainment Network is a company owned by the Gores Group that creates original video content and licenses music, sells jukebox hardware, and offers music video services and Tap TV narrowcast television channels.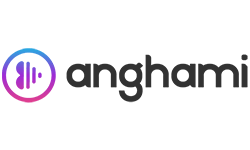 Anghami is the leading Music platform in the Middle East which provides a seamless experience to listen to unlimited music on-the-go on your mobile. With millions of songs to search from, stream, download and share, Anghami makes listening to music enjoyable again.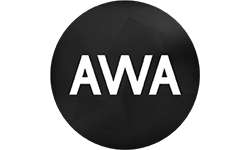 AWA is a music streaming service. They have the largest number of songs in the world. Listen to them anytime, anywhere. AWA analyzes user preferences, mood, and situation to automatically recommend music.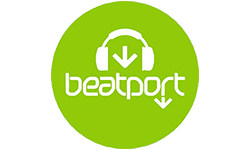 Beatport is an American electronic music-oriented online music store owned by LiveStyle. The company is based in Denver, Los Angeles, and Berlin. Beatport is oriented primarily towards DJs, selling full songs as well as resources that can be used for remixes.

BMAT is a music innovation company with a mission to index all music usage and ownership data. They help all different companies in the music industry better their data operations to make sure artists get paid for their plays. Every day they deliver 27 billion matches and 80 million identifications to CMOs, publishers, record labels, broadcasters and DSPs globally.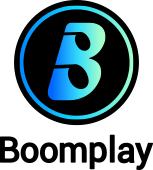 Boomplay (formally known as Boom Player) is a music and video streaming & download service. Boomplay's vision is to build the largest and most reliable digital music ecosystem for artistes and content creators in Africa. It is currently the biggest and fastest growing music app in Africa with a catalogue of 20 million songs and videos which is still growing day by day.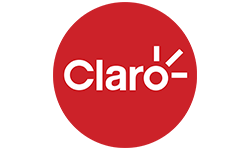 Claromúsica is a digital music service for America Móvil Group available in 16 countries, which allows users to stream songs "on" and "offline" through monthly/weekly streaming subcription plans and downloads through monthly/weekly download plans or a la carte downloads.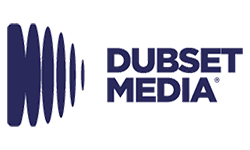 Dubset is an online mixed-audio distribution platform that allows DJs to upload, host and share their mixes, podcasts, etc. It assures DJs that the underlying rights holders sampled within the mix will be paid royalties for their works.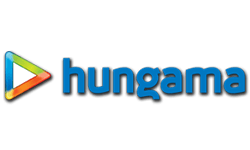 Hungama is the largest aggregator, developer, publisher and distributor of Bollywood & South Asian entertainment content in the world, having worldwide exclusive rights to over half a million music and video titles. It powers nearly 50% to 75% of all mobile entertainment content in India. They provide content to consumers in 33 countries, with more that 145 partners across the world.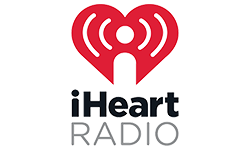 iHeartRadio is a free broadcast, podcast and streaming radio platform owned by iHeartMedia, Inc. … The service includes more than 250,000 podcasts, offers a Music recommender system and on-demand functionality, and allows listeners to save and replay songs from live broadcasts in digital playlists.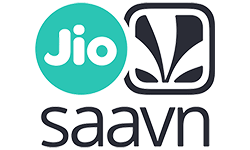 JioSaavn (formerly known as Saavn & JioMusic) is the Indian online music streaming service and a digital distributor of Bollywood, English and other regional Indian music across the world. Since it was founded in 2007 as Saavn, the company has acquired rights to over 50 million music tracks in 15 languages. JioSaavn is a freemium service; basic features are free with advertisements or limitations, while additional features, such as improved streaming quality and music downloads, are offered via paid subscriptions.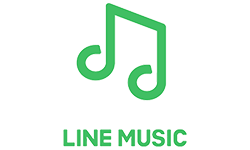 Line Music is a subscription-based music streaming service by Line Corporation that combines existing Line Messenger app with the entertainment system that users not only can stream the music on-demand, but users can share the music directly to Line messenger.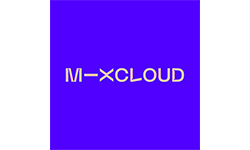 Mixcloud is a British online music streaming service that allows for the listening and distribution of radio shows, DJ mixes and podcasts, which are crowdsourced by its registered users.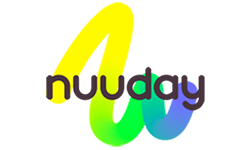 Nuuday is a united family of strong and well-known brands; YouSee, Telmore, Hiper, Blockbuster, TDC Erhverv, NetDesign and Relatel. The core of Nuuday is TV, broadband, network, telephony and entertainment delivered across our seven brands.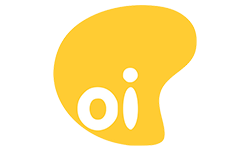 Oi Rdio is an online music streaming service that offered ad-supported free streaming and ad-free subscription streaming services in 85 countries. Oi Rdio's library had content from the four major record labels, as well as the Merlin Network.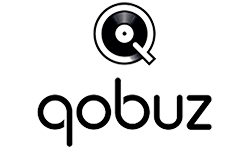 Qobuz (pronounced 'co-buzz') is a French commercial music streaming and downloading service. It was founded in 2007 by Yves Riesel and has expanded to a limited range of overseas markets, including the United Kingdom, the Netherlands , Germany, Italy and Spain. It launched in the US in May 2019.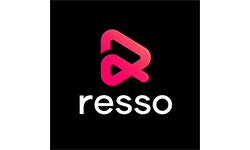 Resso is a music streaming app that lets you express yourself and connect with others through tracks you love and the ones you'll soon discover.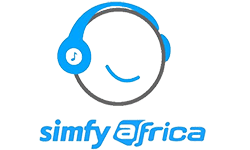 The ultimate music collection awaits you with access to millions of songs by top International artists as well as the biggest range of South African and African music.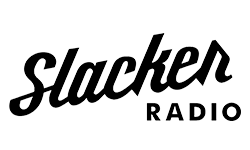 Slacker Radio is a music streaming platform, combining audio and video, available in the US and Canada. Users can access the service on the web, through mobile apps on smartphones and on OTT devices. It allows users to create and share customized music stations.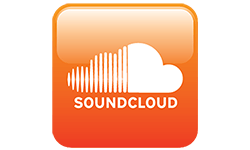 SoundCloud is an online audio distribution platform and music sharing website based in Berlin, Germany that enables its users to upload, promote, and share audio.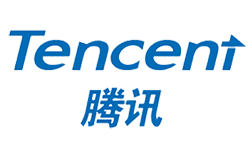 Tencent Music Entertainment Group is a company that develops music streaming services for the Chinese market. This is a joint venture between Tencent and Spotify. Their apps, including QQ Music, Kugou, and Kuwo, have more than 700 million active users and 120 million paying subscribers.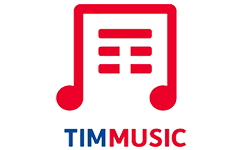 TIMMUSIC is the streaming music service that offers TIM and non-TIM customers a catalog full of Italian and international record news, exclusive previews, albums told by the artists, interviews and exclusive podcasts. You will also find special sections, weekly charts and playlists by musical genre and at any time of the day.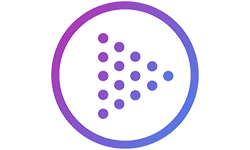 TouchTunes is the largest in-venue interactive music and entertainment platform, featured in over 75,000 bars and restaurants across North America and Europe. Our network supports a growing portfolio of location-based digital solutions that encourage social interactions through shared experiences.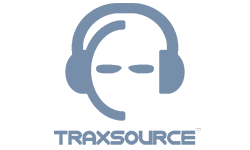 Traxsource was born at the start of the digital revolution. We are the result of our experiences as an Independent label navigating the disruption caused by the internet. To this day we retain our original ethos which was built upon the reputation of that label, Soulfuric Recordings. We are literally DJs who built one of the first online music stores for our friends who were also DJs, resulting in a download site with the heart of an independent label..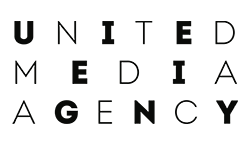 UMA wishes to provide the music service offerings in certain countries using brands approved by Label on behalf of it's own, VK.com, OK.ru and moymir.mail.ru (as well as other brands used by VK, OK and Mail).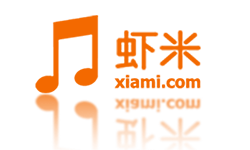 Xiami Music Network has a large music library with more than 3 million tracks, 330 kinds of music styles, tens of thousands of music radios, over 500 thousand hits packages created entirely by users and self-developed algorithms, which can recommend good music to users. Xiami Music Net has recorded each song which has been heard in Xiami, and these mass data are one of the bases are used to provide music recommendations to its users.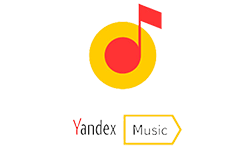 Yandex Music is the largest legal streaming music service in Russia and CIS, controlled by the largest search engine and IT giant – Yandex LLC.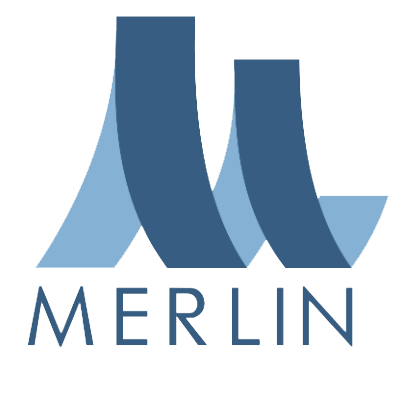 Merlin Network is a digital rights agency for independent record labels. It was started in 2007 with Charles Caldas as the chief executive. The agency reportedly has a membership of over 20,000 independent record labels and distributors from approximately 62 countries.

MediaNet's world-class technology platforms offer APIs that deliver powerful music and licensing capabilities including streams, downloads, media search, and other media discovery tools to engage end users while keeping them on your website or application longer to maximize revenues.